Featured Item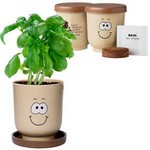 Goofy™ Grow Pot Eco Planter Set w/ Bas...
Made from reclaimed organic materials including bamboo and corn fiber, these adorable sets include a biodegradable planter with the stock Goofy™ face print on one side, a compressed soil wafer, and a ...
$2.18 - $2.48
Welcome!

Thanks so much for visiting my site !!! I look forward to helping you find anything you need for business or event. The site is one stop shopping, there is nothig to big or to small that we can't do together.
Shop 24-7, use the shopping cart option to submit orders or contact my self to discuss all you needs. Please feel free to brouse, if you dont' see exxactly what your looking for, don't worry there are plenty more items.
Signature Showrooms